Balloon Sinuplasty in Fredericksburg, VA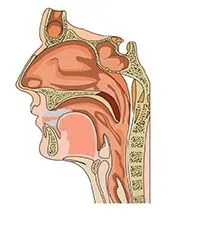 Currently, about 28.5 million Americans suffer from chronic sinusitis, a nasal condition in which the sinus passages are inflamed and swollen for at least two months. Those with chronic sinusitis my find it hard to breathe through their nose, and may also notice facial pain and swelling. Chronic sinusitis can be the result of an infection, deviated septum or nasal polyps (growths within the sinuses). While this condition can inflict anyone it's most common in both young and middle-aged adults.
The first line of defense against chronic sinusitis is usually more conservative treatments that rely on nasal sprays, pain relievers and corticosteroids to reduce swelling, pain and discomfort. If allergy symptoms are exacerbating your chronic sinusitis, then we will also recommend allergy shots; however, there are some patients who don't respond to these non-invasive measures and require a more aggressive treatment to get rid of their severe symptoms. In these cases, we highly recommend balloon sinuplasty.
What is Balloon Sinuplasty?
Sinuplasty is an outpatient procedure that is performed in our office under local anesthesia. The anesthesia will numb the area prior to the procedure to eliminate any discomfort. In the past, sinus surgery required the use of endoscopic tools like forceps; however, now we can perform this same procedure using only a balloon to open up the constricted sinus passages.
How does Balloon Sinuplasty work?
Once the anesthesia has taken effect, we will use a guided wire to place the balloon catheter into the inflamed sinus passages. Then we will inflate the balloon to help dilate the opening of the sinuses. The main goal of the balloon is to open up and widen the sinus walls gently and effectively.
One the passageways have been dilated, we will use a saline solution to remove mucus build up in the cavity. Even once we remove the balloon catheter, your sinuses will remain open.
What are the benefits of sinuplasty?
Unlike other past methods, sinuplasty allows patients to find relief from their chronic sinusitis without general anesthesia or surgery that requires cutting or bone and tissue removal. This means that the patient will experience less side effects and shorter recovery times than other traditional sinus surgeries. Most patients will be able to return to their normal activities within a couple days after their sinuplasty.
To find out more about balloon sinuplasty and how it could help your chronic sinusitis symptoms, contact our office today!
For more information on Balloon Sinuplasty in the Fredericksburg, VA area
Call Ear, Nose & Throat & Facial Plastic Surgery Center of Fredericksburg at (540) 371-1226 today!